2015 5K Results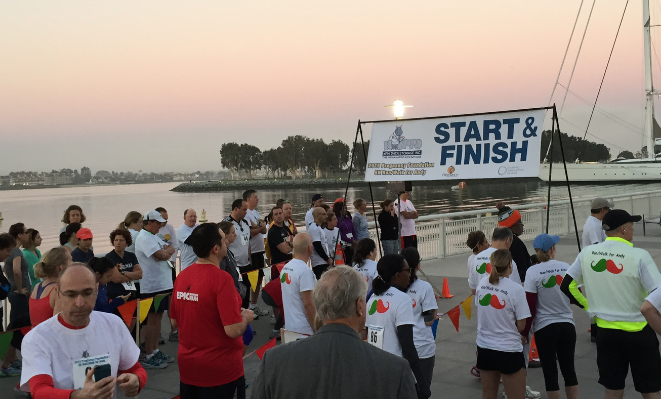 On Saturday, February 7, 2015 the Foundation sponsored a 5K Run/Walk in memory of Dr. Andy Helfgott, which took place on the boardwalk outside the Hilton San Diego Bayfront. We had over 130 registrants and approximately 90 runners and walkers in high spirits that morning. Dr. Mary D'Alton, Dr. Jude Crino, and Dr. Alfred Abuhamad spoke about Andy Helfgott and his impact on SMFM and the Foundation before the race began. The top three finishers by gender were:
Male
Ben Gardner 19:18
Shane Reeves 21:02
Greg Utter 22:09
Female
Luissa Kiprono 23:50
Allie Shannon 23:56
Yael Hoffman 24:20
The Foundation is grateful to all who registered and donated. In addition, we thank our sponsor, Hippo ePHI Datastorage, Inc., for providing t-shirts, two iPads that were given to lucky raffle winners, and refreshments after the race.