Reflecting our dedication to excellence in research and education, the Foundation for SMFM is pleased to support training opportunities that promote research and scholarship in our field of perinatal biology and medicine, designed to advance knowledge that can be translated to improved care for pregnant women. Our premier research training grant, funded jointly by the Foundation for SMFM and the American Association of Obstetricians and Gynecologists Foundation (AAOGF), is designed for future academic physician leaders who seek additional science training that will pave the way to a productive career as a physician-scientist in the area of pregnancy. The research training may be either laboratory-based or clinical, and focused on basic or translational research, disease pathobiology, diagnostics, therapeutics or prevention. As detailed on the Scholars Program Information page, we select a new trainee every year, for a typical training period of three years. Our scholars have the opportunity to interact with established mentors nationwide and become a part of an intellectual community that emphasizes the scientific method as a tool to improve our field of perinatal biology and medicine. A special statement, "Research to knowledge: promoting the training of physician-scientists in the biology of pregnancy," published in AJOG in 2017 and a review published in 2014 summarize our views on training in the field and the importance of our scholarship to the future of maternal-fetal medicine.
More details and requirements can be found in the application booklet.
Applications are due by July 1.
If you have questions about the SMFM/AAOGF Research Scholarship Award, please contact Michelle DiVito at 202-517-7094 or mdivito@smfm.org.
---
Current Scholars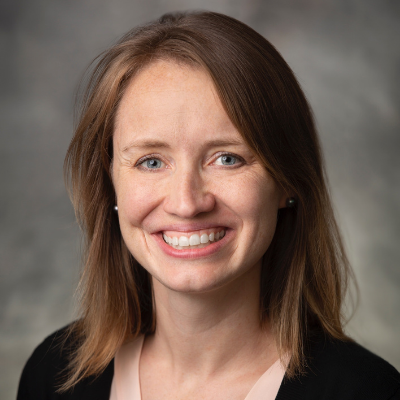 2022-2025
Molly McAdow, MD, PhD
"The Role of Plasminogen Activator Inhibitors in Endothelial Dysfunction in Preeclampsia."
Dr. Molly McAdow is an MFM Fellow at Yale University. Her overarching career goal is to use basic and translational methodologies to address the pathologies that contribute to significant maternal and neonatal morbidity and mortality. Her primary independent research will be elucidating the molecular mechanisms of endothelial dysfunction in preeclampsia in order to improve our diagnostic and therapeutic capabilities with respect to this condition. In addition, it is her hope that her laboratory will be a resource for other investigators to address translational questions related to clinical trials in order to deepen our mechanistic understanding and improve treatments for our patients. Dr. McAdow's primary mentor for this award will be William Sessa, PhD.
2021-2024
Courtney Townsel, MD, MSc
"Placental Epigenetic Regulation of Fetal Opioid Exposure."
Dr. Courtney Townsel is an Assistant Professor at the University of Michigan. Dr. Townsel's goal is to capitalize on this unique opportunity to become a national leader and independent physician scientist with expertise in Precision Medicine related to epigenetic variability in opioid-exposed pregnancies. She will lead translational research in placental genetics and epigenetics to inform clinical management strategies and clinical practice, including the impact of maternal opioid use on fetal opioid exposure and neonatal outcomes. Dr. Townsel's mentors, Dana Dolinoy, PhD, MSc, and Jaclyn Goodrich, PhD, are nationally and internationally recognized as leaders in epigenetic research, genomics, and toxicology. Dedicated and advanced training in pharmacology, pharmacogenetics, and epigenetics through this award will enhance the rigor, innovation, and impact of Dr. Townsel's research and position her to become a national leader in maternal and neonatal opioid biology.
2020-2023
Kristin Gerson, MD, PhD
"Decoding the cervicovaginal metabolome-microbiome interface: potential mechanisms of spontaneous preterm birth."
Dr. Kristin Gerson is an MFM Fellow at the University of Pennsylvania. Her long-term career goal is to become an independently funded translational physician-scientist and leader in preterm birth research. Her research aims to elucidate microbiome-metabolome interactions governing cervicovaginal epithelial disruption and premature cervical remodeling that may trigger or protect against spontaneous preterm birth. This award will provide her with the training and support needed to develop into an independent physician-scientist leader in Maternal-Fetal Medicine. Dr. Gerson's primary mentor, Michal A. Elovitz, MD, was the recipient of the SMFM Scholarship Award in 2000.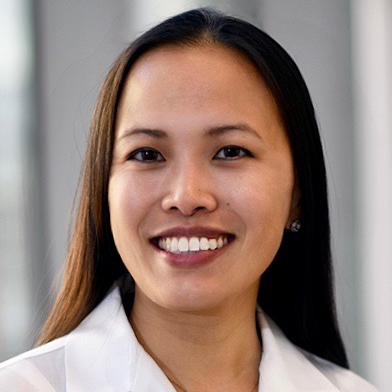 2019-2022
Jacqueline Parchem, MD

"Modulation of Neural Tube Development by Amniotic Fluid Exosomes"
Dr. Jacqueline Parchem is Assistant Professor in the Department of Obstetrics, Gynecology and Reproductive Sciences at the University of Texas Health Science Center at Houston (UTHealth), McGovern Medical School, and a physician scientist trainee in the Department of Cancer Biology at MD Anderson Cancer Center. Dr. Parchem's goal is to advance our understanding of mechanisms underlying defects in fetal development and pregnancy complications. Her research aims to determine the role of exosomes in the development of neural tube defects and to investigate innovative fetal therapies. Dr. Parchem's long-term goal is to establish a translational research program that applies basic science discoveries to the management of pregnancy-related conditions.
---
Past Scholars
2018-2022: Nandini Raghuraman, MD, MS
Washington University School of Medicine in St. Louis
"Risks of Intrapartum Maternal Oxygen Supplementation: Mechanisms for Harm in The Mother and Neonate"
2017-2020: Adetola Louis-Jacques, MD
University of South Florida
"Lactation and Association with Maternal Gut Microbiome and Epigenetic Programming"
2016-2019: Jennifer Gilner, MD, PhD
Duke University
"The Role of Regulatory T Cells in the Maternal-Fetal Rejection Phenotype of Preterm Birth"
2015-2018: K. Joseph Hurt, MD, PhD
University of Colorado
"Hydrogen Sulfide Regulation of Myometrial Contractility and Parturition"
2013-2016: Hilary Roeder, MD
University of California San Diego
"Treating Prediabetes in the First Trimester: A Randomized Controlled Trial"
2012-2015: Joy Vink, MD
Columbia University Medical Center
"Evaluating the Biochemical and Biomechanical Etiologies of Cervical Insufficiency"

2010-2013: Jacob Larkin, MD
Magee Women's Hospital
"The Role of NDRG1 in Placental Injury"
2009-2012: Mark Alanis, MD*
Medical University of South Carolina
"Risk of Neuro-inflammation and Programmed Cognitive Impairment as a Result of in Utero Exposure to Trans-Unsaturated Fatty Acids Through Maternal Diet"
2009-2012: Antoinette Dulay, MD
Yale University School of Medicine
"A Role for Soluble Modulators of Innate Immunity in Regulating the Intra-Amniotic Inflammatory Response to Infection"
2007-2010: Emily Su, MD, MSCI
Northwestern University Feinberg School of Medicine
"Regulation of 17β-Hydroxysteroid Dehydrogenase Type 2 in Placental Endothelial Cells"
2006-2009: Francine Hughes, MD
Albert Einstein Medical Center
"Visceral Fat and the Metabolic Alterations of Glucose Homeostasis in Pregnancy"
2005-2008: Janet Andrews, MD
University of Iowa Hospitals and Clinics
"Human Cytomegalovirus and Regulation of TRAIL in the Placenta"
2004-2007: Donna Neale, MD
Yale University School of Medicine
"Trophoblast Viability: Can It Be Used As a Predictor of Preeclampsia?"
2003-2006: Michael House, MD
Tufts-New England Medical Center
"The Cervix as a Biomechanical Structure"
*Funded by The Pregnancy Foundation only


---
SMFM Foundation Scholarship Award Recipients
2002-2004: Rachel Humphrey, MD
Washington University in St. Louis
"Fibrin Modulation of Human Trophoblast Apoptosis"
2001-2003: Rodney Edwards, MD
University of Florida, Gainesville
"Explaining Bacterial Vaginosis as a Risk Factor for Preterm Delivery:
Role of Specific Microorganisms and Mucosal Immune Factors"
2000-2002: Michal Elovitz, MD
University of Chicago
"The Role of PAF and Thrombin in Preterm Birth"
1999-2001: M. Sean Esplin, MD
University of Utah School of Medicine
"The Labor Cascade: Identification of Genes Unique to Term and Pre-Term Labor"
1998-1999: Lynda Hudon, MD
Baylor College of Medicine
"Evaluation of Alloimmunization to Paternal Leukocytes as a Treatment for Hemolytic Disease of the Fetus/Newborn in a Rabbit Model"
1997-1998: Kim Boggess, MD
Duke University Medical Center
"Placental Superoxide Dismutase Expression Between Normal and Preeclamptic Pregnancies"
1996-1997: Samuel Parry, MD
University of Pennsylvania School of Medicine
"Gene Therapy of Placenta Using Replication-Deficient Recombinent Viral Vectors"
1995-1996: Stephen Hunter, MD, PhD
University of Iowa Hospitals and Clinics
"Encapsulated B-Islet Cells as a Bioartificial Pancreas to Treat Diabetes During Pregnancy"
1994-1995: Susan Seligman, MD
New York University Medical Center
"The Role of Nitric Oxide in the Pathogenesis of Preeclampsia"
1993-1994: Kee-Hak Lim, MD
University of California, San Francisco
"Molecular Basis of Trophoblast-Endothelial Interactions"
1992-1993: Tracey Cowles, MD
University of Texas, Houston
"Association of Confined Placental Mosaicism with Intrauterine Growth Restriction"