2016 Queenan Fellowships Awarded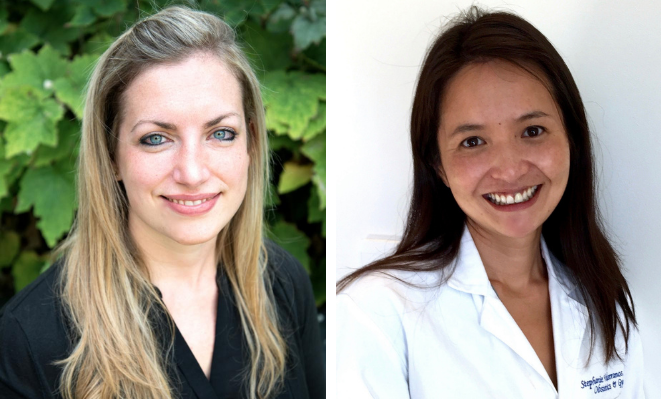 Pictured above (left to right): Drs. Alisa Kachikis and Stephanie Gaw have been selected as the 2016 Queenan Fellows:
Dr. Alisa Kachikis, a second-year Maternal-Fetal Medicine Fellow at the University of Washington, is the recipient of the International Agency Mentored Research Fellowship and will spend six months in Geneva beginning in January 2017. While there she will be involved in multi-country, multicenter research projects and international guideline development on key maternal and perinatal health areas. She is interested in immunology and maternal vaccinations, infectious diseases, global health policy, and maternal health indicators and mortality.
---
Dr. Stephanie Gaw, an assistant professor in the Division of Maternal-Fetal Medicine at the University of California San Francisco, is the recipient of the Investigator-Initiated Research Project Award. She is principal investigator for the project, "Vertical Transmission of Zika Virus: Placental Histopathology and Fetal Outcomes" and will collaborate with Dr. Patricia Brasil at Fiocruz Institute (Rio de Janeiro, Brazil) and Dr. Karin Nielsen (UCLA Pediatric Infectious Diseases). She has a background in infectious diseases and completed PhD training in Microbiology and Immunology in a combined MD-PhD program.
Learn more about the Queenan Fellowships for Global Health here.