2016 Quilligan Scholars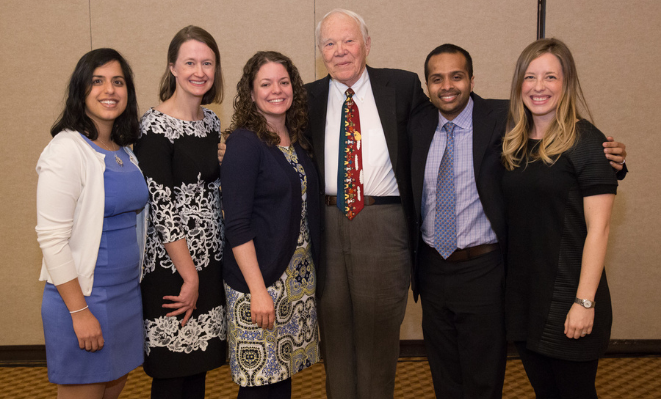 Pictured above (left to right): Drs. Aleha Aziz, Sarah Wernimont, Michelle Debbink, Kartik Venkatesh, and Jessica Page are the 2016 Quilligan Scholars. The program provides these future leaders in maternal-fetal medicine with two years of mentoring and educational opportunities. They will be formally recognized after the Resident Forum on Wednesday, February 3 at the 36th Annual Meeting of the Society for Maternal-Fetal Medicine in Atlanta, GA.
Learn more about the Quilligan Scholars program here.