2017 Queenan Fellows Selected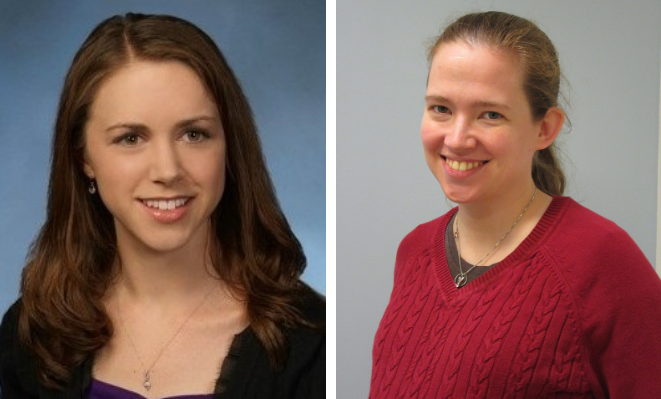 Pictured above (left to right): Drs. Megan Foeller (International Agency Mentored Research Fellowship) and Rebekah McCurdy (Visiting Teaching Fellowship) are the 2017 Queenan Fellows.
Dr. Foeller, a second-year Maternal-Fetal Medicine Fellow at Stanford University, will spend six months in Geneva beginning in March 2018.
---
Dr. McCurdy, a third-year Maternal-Fetal Medicine Fellow at Thomas Jefferson University, will spend two months as a visiting faculty member at Koutiala Women and Babies Hospital in Koutiala, Mali in the spring of 2018.
The full announcement can be found here.