2019 Quality Improvement Research Awards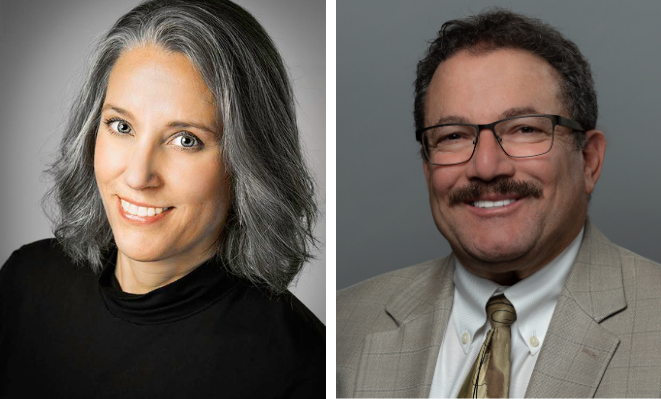 The goal of this award, supported by an educational grant from Hologic, is to encourage SMFM members, especially those who practice in community hospitals and private practice settings, to pursue quality improvement research related to prematurity, to increase SMFM quality improvement publications, and further evidence-driven quality improvement and patient safety measures that support SMFM's mission and vision.
Pictured above (left to right): Drs. Helen Feltovich and David Jackson have been awarded $20,000 each as the inaugural recipients of the 2019 Quality Improvement Research Awards.
Helen Feltovich, MD (Intermountain Healthcare) was selected for her project: "A CLEAR Road to Quality Improvement Interventions for Preterm Birth in Utah."
---
David Jackson, MD (High Risk Pregnancy Center) was selected for his project: "Premature Labor Assessment in Triage: Quality Improvement to Optimize Laborist Efficacy in Community Hospitals."