2019 Queenan Global Health Awards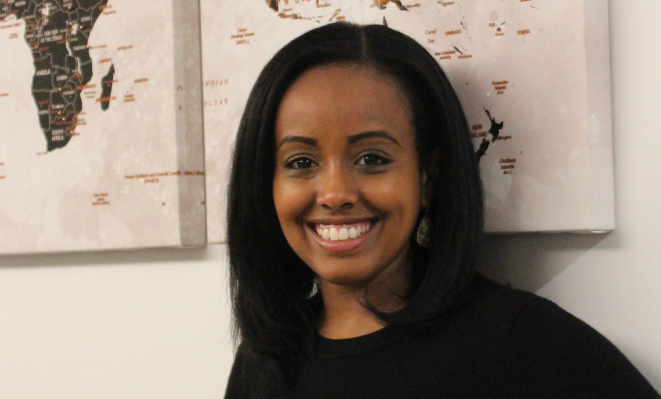 Dr. Martha Tesfalul is the recipient of the Investigator-Initiated Research Project Award for her project "Promoting Freedom from Hardship in Pregnancy in Rural Eritrea by Advancing Clinical Research for Rahwa Maternal Health Agent Program." She will work with key stakeholders, including community members, in the young East African country alongside the maternal-child health focused nonprofit Rahwa. Her work will center on the enhancement of the organization's community health worker program to meet the unique needs of pregnant patients in its catchment. Dr. Tesfalul is a second-year Maternal-Fetal Medicine Fellow at the University of California, San Francisco and is pursuing a career in academic medicine and global health. She has a great appreciation for the integral role of community organizations and healthcare workers in attaining health equity and recognizes the value of community engagement.
Learn more about the Queenan Fellowships for Global Health here.