2020 Quilligan Scholars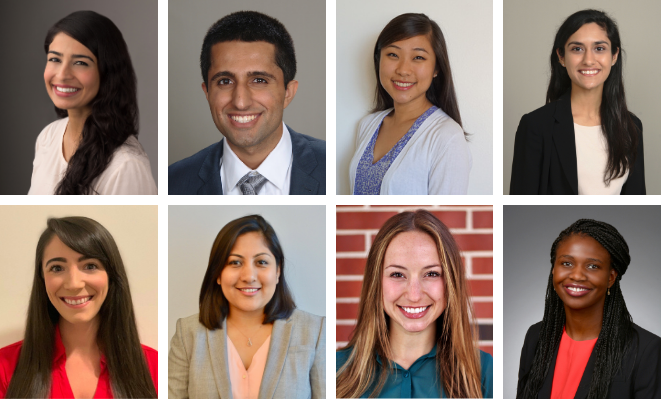 The Foundation for SMFM is pleased to announce the third-year residents who have been selected as the 2020 Quilligan Scholars.
Pictured above left to right:
Row 1: Drs. Tooba Anwer, Bobby Brar, Jia Jennifer Ding, and Natasha Kumar
Row 2: Drs. Gina Milone, Anju Ranjit, Katherine Ryken, and Erinma Ukoha
The program provides these future leaders in maternal-fetal medicine with two years of mentoring and educational opportunities. They will be formally recognized at the 40th Annual Meeting of the Society for Maternal-Fetal Medicine in Grapevine, Texas in February 2020.
Learn more about the Quilligan Scholars program here.